Post by absesas on Apr 15, 2010 0:07:24 GMT -7
Nickname:
Master
Abra, Male, Level 8
Ability:
Synchronize
Teleport
Psychic
Appearance:
The big difference between Master and most other Abra is the fact that his ears are a few inches longer than average. His coloring is a darker brown on all parts.
Personality:
Abra is easy to peg on several levels IF people get the time to actually interact with him, which is rare at best. The most noticeable feature in his personality is his deep loathing for humans, mostly those who hurt Pokémon and SPECIFICALLY the army. He rarely enjoys dealing with humans but if he finds someone fighting the military he will willingly assist them.
The next most noticeable thing is his complete disregard for the thoughts or feelings of others, as shown by his "Trainer" whom he controls with an iron fist. His complete disregard for humans makes him rather cold to them in business interactions and general day to day dealings.
Biography:
"Ah look at our new baby boy. You are going to grow up to be a powerful force of nature," is the first thing Abra remembers in his life. This was told to him by his mother, an Alakazam and mirrored by his Father, also an Alakazam. The two cared for their little offspring with care and gentle affection. Absesas grew up in a burrow in a rather obscure forest that was far from civilization.
He was relatively happy, as far as the offspring of Pokémon that have high IQ's and run mostly on logic most of the time goes. He wasn't coddled but was kept safe, he was taught the way of the world and how cruel it could be but was also informed on the care and compassion the world was capable of.
For the most part he believed this was how the world truly worked, was filled with delusions of a happy life with his parents until his eventual decision to leave on his own and so his life continued until he was a little after 1 year when something unforeseen and impossibly evil happened and shattered his view of the world.
On the eve of a warm summer night his family was brutally attacked and captured by a man who was obviously in command. The remaining soldiers tortured and starved Abra for days keeping him confined within a barrier of various Pokémon, even going so far as to force his parents to torture him. This broke his mind, shattered his ideology of the world and in a desperate attempt to escape he killed two of the guards and teleported to a random place for safety.
The first thing he found was a young boy hovering over him with a look of contempt on his face and attempted to further injure the poor little Abra and in a desperate attempt to save his life, mixed with the feelings of pent up rage, anger, and hate he lashed out and whipped the young man's mind clean leaving him devoid of anything even resembling thought. After a few hours he came up with the idea that he would use this body to free his parents and destroy the government.
***
Name:
Absesas Dimitri
Age:
19
Gender:
Male
Profession:
Breeder
Alignment:
Civilian
Appearance: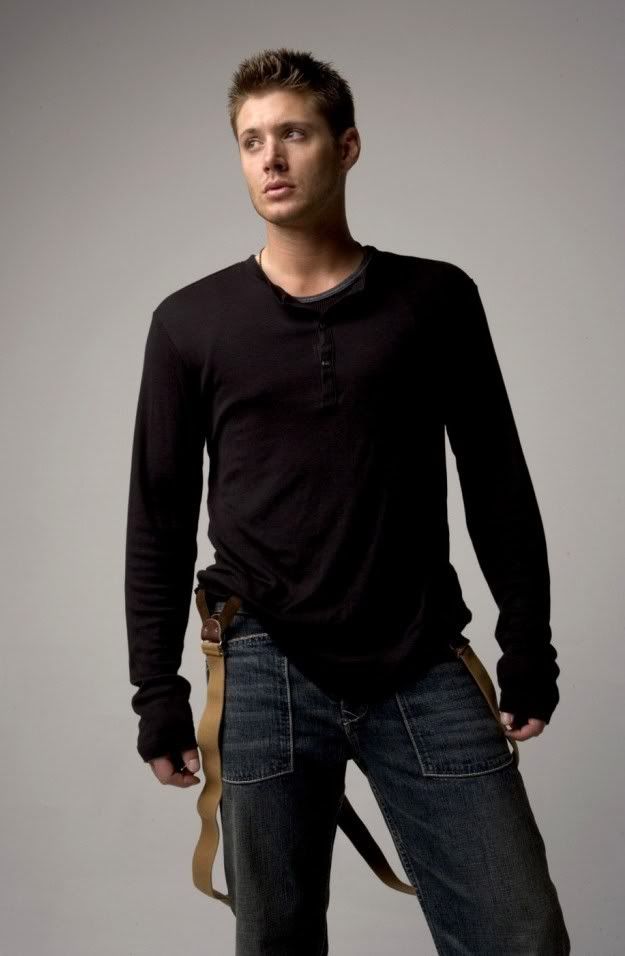 Absesas Dimitri stands about 6 foot 7 inches making him rather tall. To match this height he has the build to go with it seeming to be made out of almost pure muscle. He has short spiked hair topping an almond shaped head.
He always wears a black bandana on his head that covers his eyes. This is usually very effective at deterring most people from bothering him and as such his actual eye color is unknown to most everyone except Master. He has a thinly sloping nose and a mouth that is set in a purely non-emotional way.
He has light brown colored skin that he keeps covered with a large black trench coat, a skin tight black shirt, baggy black pants kept up with a black belt, and black hiking boots. He has what appears to be a backpack on his back with special rigging to hold Master the Abra, and several slot on his belt to hold up to 15 pokeballs, although Since Abra is technically in control he has no pokeball.
Personality:
The best way to describe Absesas' Personlity is to say he lacks one. Not that he doesn't show his personality, it actually is that he has NO personality. His mind has no thoughts, he has no emotions, he has NO personality.
The reason for this is because Master the Abra emptied his mind of anything even remotely resembling a mind. His mind is Masters mind, his thoughts are Masters thought, for all extensive purposes he IS master as far as he does what he is told to without any thought whatsoever of rebelling.
Biography:
Absesas was, at one time, a rather evil young man who delighted in nothing more than torturing and tormenting Pokémon of all types. He would travel around his home town in search of Pokémon, trainer or other, to torment. This proved to be his undoing.
One day he encountered a lone Abra who was injured and in need of help and he, being himself, proceeded to poke the poor young creature with a stick and commit various other heinous acts that remain undisclosed. Due to this he was hit by a rather evil Psychic attack and was no longer Absesas, he was now Master, as the Abra chose to be named.
Since that day Absesas has travelled with Master in an attempt to find tough Pokémon to destroy the military. There isn't much else to say about this young man, the only thing left would be this, he got what he deserved.